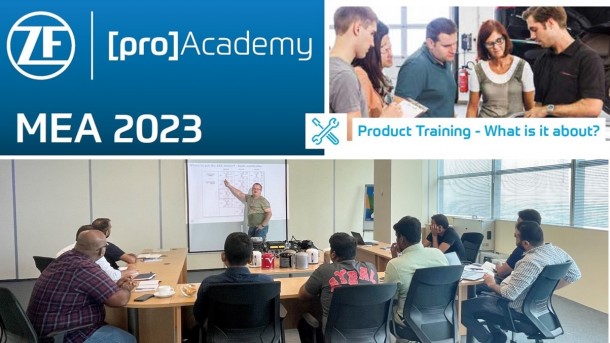 Post published 30-March-2023
In a rapidly changing world, it's very important that employees can enhance their knowledge and skills through training. This can help improve safety, efficiency, and performance in the workplace.
ZF [pro]Academy offers a range of technical training programs featuring the installation, diagnosis, and maintenance of commercial vehicle air braking systems. In addition, we also offer training on ZF Transmission repairs, diagnosis and maintenance.
Discover our training catalogue here.
ZF [pro]Academy doesn't teach abstract theories or 'what-ifs'. Our philosophy is to share practical knowledge and information, gained from years of experience, in a way that you can benefit from today.
We are also pleased to announce the opening of our new Training center in Dubai. It is located at Jafza views 18, floor25, office 2501, with good accessibility by road and or metro, for your convenience.
This brand-new training center is well equipped to provide training for all ZF and WABCO products for Bus, Truck and Trailer systems.
Do not wait any longer – get ready for the next training course at the ZF [Pro]Academy Dubai, or connect to the ZF[Pro]Academy online here
For more information, please email:
praveen.vijayakrishnan@zf.com for ZF gearbox training
micky.mathew@zf.com for WABCO Product training