What is the background of this initiative?
Traffic participants in the UAE have many different backgrounds and hence, we have many different interpretations of traffic rules and road etiquette. The results are high accident, injury and fatality rates. We experience road safety improvement potentials on a daily basis. Often, we experience inconsiderate behavior on our streets. Dangerous situations on the roads are the subject of discussions with our friends and colleagues pretty much on a daily basis. There is a general consensus in UAE's society, that road safety must be addressed as a matter of national priority (manifested in the UAE Government 'Vision 2021'), with urgency and with longevity.
Our Vision
Our Vision is to contribute to reducing the number of road traffic fatalities, road traffic injuries and road traffic accidents in the UAE…we want to 'make a difference'!
Our Mission
Our Mission is to raise the UAE's traffic participants' awareness for proper conduct on our roads. We want to be – in a constructive manner – an open, broad and 'connecting' platform for road safety in the UAE.
Our Strategy
We engage with our stakeholders governmental authorities, the media, and CSR-minded corporations (Corporate Social Responsibility) and the individual traffic participants. Our content backbone are 'tips&tricks', which we provide for more than 60 topics of road safety, specifically relevant to the UAE. We communicate our content via media (digital and classical), the communication channels of our CSR-minded corporate supporters, PR and events. RoadSafetyUAE.com is proud to be already supported by more than 30  governmental entities, corporations and institutions from various segments and industries.
Our Values
Every initiative and every interaction with our stakeholders is a tangible proof of our values and our values/business principles: Inclusiveness, Openness, Collaboration: We encourage the dialogue and active contributions of all our stakeholders, since only 'together' we can make a difference.
Our Operating Principles
We are committed to the highest standards of conducting ethical and sustainable business, by minimizing our eco-footprint and by being a role model for labor rights, human rights and anti-corruption conduct.
The person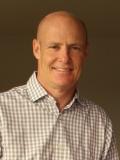 Thomas Edelmann, the founder of RoadSafetyUAE and also the author of this portal has been living in Dubai since the year 2000 and he is very passionate and energetic about the shortcomings and the improvement potentials for road safety in the UAE. He is part of some other social engagements in the UAE and this initiative has been close to his heart for a long time, and he is very excited that the projects sees the light of the day, finally!
What is your role? …engage with us: Thomas@RoadSafetyUAE.com!
As a corporation: Engage with us and support the cause from a CSR perspective!
As a user / road traffic participant: Be active and contribute! Visit us regularly and share your views and ideas! Spread the word about the site to all your friends! This is 'our' site and shall serve all of us, all the UAE traffic participants. Let's all work together to improve the road safety on our roads! Let's not forget: road traffic touches ALL of us, EVERY DAY – hence all motorists, passengers, bicycle riders, pedestrians are called to support our cause!
As media: Engage with us to jointly work on press statements, content for your articles, dedicated feature articles, interviews and events – help us to spread awareness for our cause! We are very grateful for the fantastic support we have been receiving from UAE's media right from the start of RoadSafetyUAE!