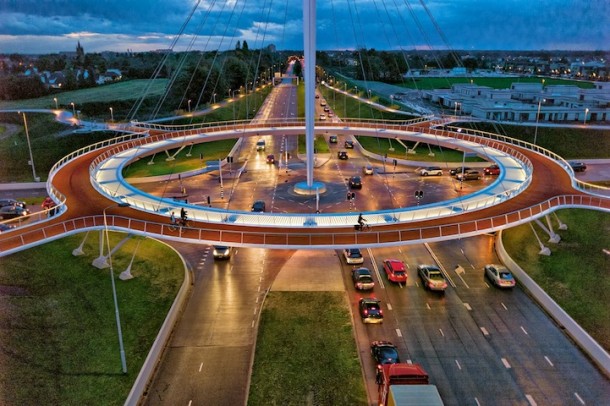 I would like to propose a hovering pedestrian roundabout to be located at the roundabout nearest to start of the Al Qudra Cycle/Running Track.
This hovering pedestrian roundabout would allow for sustainable access (residents can leave the car at home thus reduce environmental footprint) of al Qudra Cycle Track for the neighbouring communities of Townsquare, Mira, Mira Oasis and Cherrywoods and thus would fall inline with the Dubai's Sustainability Initiative.
This new hovering roundabout would also allow for safe access of Al Qudra Cycle Track and surrounding communities especially once the new road from Damac Hills 2 opens and operates across the cycle track.
This type of roundabout (The Hovering) successfully exists in the Netherlands, and I am confident that Dubai could could create something just as innovative, safe and spectacular for all its residents to enjoy.
Kind Regards,
Bianca Clark