Article published 29-March-2023
The 20th  edition of the esteemed UAE Young Lions Digital Competition, hosted by Motivate Media Group and Motivate Val Morgan – the official UAE representatives of the Cannes Lions International Festival of Creativity, witnessed 21 teams across 15 agencies.
This year's client brief was from RoadSafetyUAE –  an award-winning CSR & engagement programme established in 2014, which serves as a communication, improvement, and education platform for all traffic participants in the UAE. Participating teams were challenged to develop a creative and innovative, 'root cause' based, long-lasting and universally true awareness campaign to help change the behaviour and mindset of young drivers in the UAE.
Speaking at the awards ceremony, Thomas Edelmann, managing director, RoadSafetyUAE stated: "Young drivers represent about 50 per cent of all road fatalities in the UAE and hence, this segment must be tackled by creating awareness for safe behavior, in a relevant manner. The team members of all twenty-one participating teams precisely represented the target audience, resulting in the creation of a series of genuinely insightful and pertinent campaigns that adhered to the guiding principle of "by them…for them!" As means of honouring the outstanding creative endeavors, it would be ideal for the agencies behind the twenty-one teams to engage their clients and invite them to adopt the cause of road safety, while also leveraging some of the innovative concepts presented in partnership with RoadSafetyUAE. We want to thank Motivate Val Morgan and Getty Images for organising and supporting the UAE Young Lions Digital Competition 2023, as well as the team members and the agencies behind them for their commitment and hard work."
The winners are:
Jonathan Cruz and Saymon Medeiros from And Us winning Gold: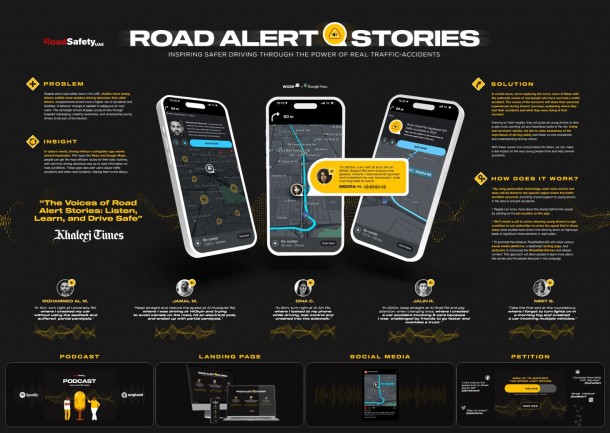 Adila Fataliyeva and Isha Sharma from Science and Sunshine secured Silver: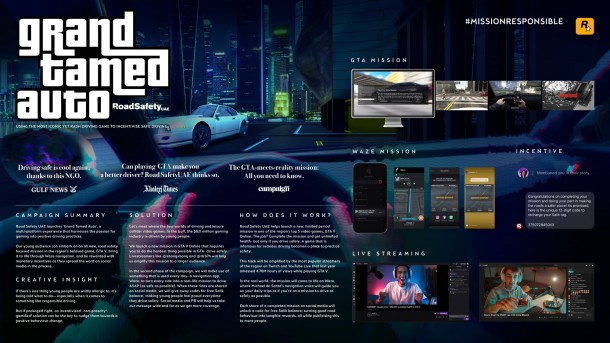 Haneen Chaarawi and Sebastian Galindo Rubiano from McCann Dubai and Rim Reda and Kezia Shamil from Leo tied for Bronze: