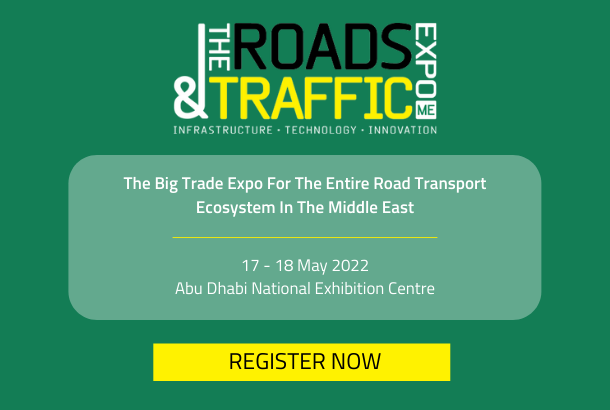 Article published 28-March-2022
Like every industry, road design, construction and engineering are changing – our reliance on digital construction tools grows exponentially and so does our search for new and interesting materials.
The Roads and Traffic Expo ME 2022, 17-18 May is the definitive event that brings all these elements together under one roof, new thinking, new technology, efficiency, and best practice in the industry.
An event that unites all stakeholders – road operators and government, leaders who are planning, maintaining, developing, managing, and future-proofing the regions road networks.
Visit over 250 sponsors and exhibitors, international pavilions, the smart mobility startup zone, unlimited networking and more!
Held over 2 days in May, we're giving you comprehensive and interactive coverage of all the important topics in the road & transport industry.
Your free ticket gets you full access to:
• 250 sponsors & exhibitors including Orascom, Siemens, Orafol and more.
• 200 expert speakers who are leaders in the roads & transport industry.
• 5 content streams covering everything there is to know about infrastructure, smart tech and innovative mobility.
• AI-powered networking app where you'll be able to connect with sponsors, exhibitors, partners, speakers and a senior delegation from across the region's transport community.
Get your free ticket today - https://bit.ly/3Nswy2K