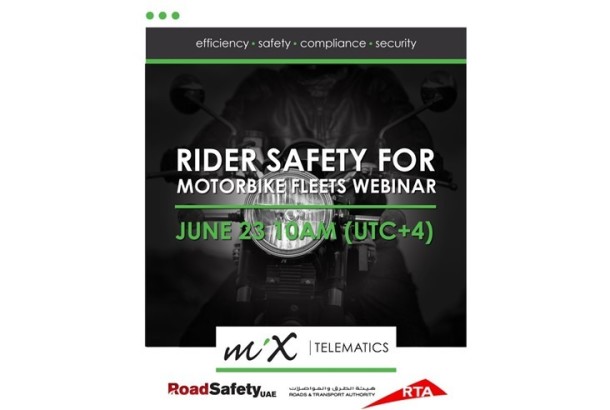 Increasing motorbike delivery rider safety requires holistic efforts by aggregators, fleet operators, regulators, technology providers and platforms like RoadSafetyUAE. On 23-June we held an exciting webinar!
RTA explained the brand new training for delivery rider permits, followed by Q&A .
MiX Telematics unveiled their telematics and fleet management solutions for Motorbike fleets, including  the results of a real-life UAE pilot project.
RoadSafetyUAE shared insights of the deliver riders' perceptions of rider safety.
In case you missed it, here is the recording of the event, and here you can download the slides of the presenters.
Feel free to reach out to us (Thomas@RoadSafetyUAE.com) for more details and to be connected to the other presenters!