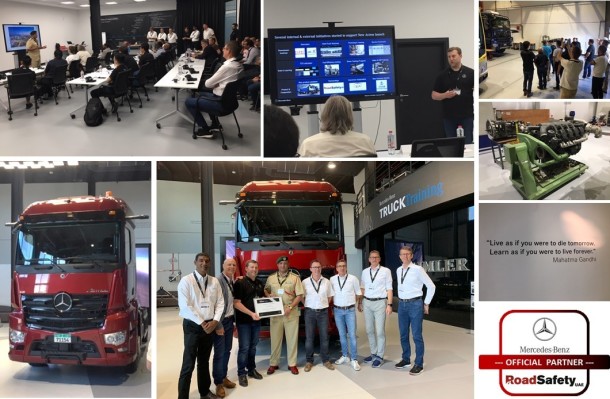 A truck without mirrors*)?
Our CSR-Partner Mercedes-Benz Trucks held global and regional workshops in November 2019, supporting the launch of the latest generation Actros trucks.
Truly amazing truck safety technology, presented in a truly amazing state-of-the-art training center in Dubai Production City. Truck safety remains a key issue for road safety in the UAE and we applaud Mercedes-Benz Truck's commitment to the country and the region.
Well done Team Mercedes-Benz!
*) wide-angle cameras & in-cabin monitors replace the traditional mirrors … just one amazing safety feature!
We love, how Mercedes-Benz truck labels their latest vehicle: "The new Actros – the safest, most efficient and best connected truck ever. …"
Check this out: https://www.youtube.com/watch?v=YFiWsIVpIoY