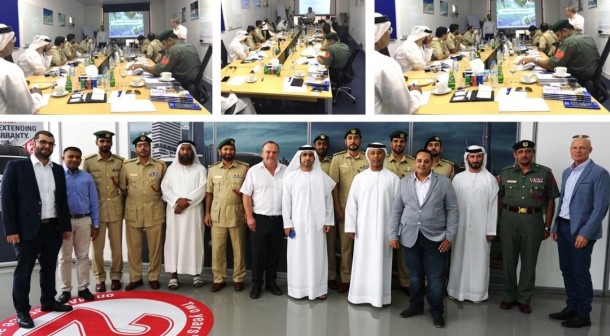 Our CSR-partner MAN Truck & Bus Middle East are raising awareness for safer UAE roads and for increased truck safety in particular.
Aimed at emphasizing the role of heavy vehicles in ensuring safety on UAE roads, MAN Truck & Bus Middle East, supported by our CSR-partners Michelin and WABCO hosted a Truck Safety Workshop for Dubai  Police officers, showcasing various road safety initiatives and solutions to reduce heavy commercial traffic incidents in the country.
The training highlighted the ongoing efforts by MAN, Michelin and WABCO to increase road safety, both by building safety into its trucks and fostering a culture of safe driving. Participants gained insights into how proper safety measures, best tyre and load practices, technology-driven solutions and driver training support programs can lead to a significant drop in road incidents. This is a continuation of ongoing efforts and cooperation with Dubai Police, extended through various training sessions, events and campaigns by end of the year in order to make the UAE roads safer.