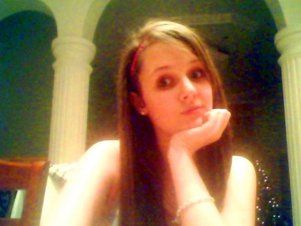 FOR THE FULL STORY:  http://www.surayafoundation.com/charlotte-louise-morgan.html
Charlotte Louise Morgan (1994-2009)
Charlii (b. 22 March 1994 – d. 8 April 2009) was a teenager who lost her life in a reckless accident in Dubai. The reckless driver was just fined Dhs 15,ooo and banned 6 months from driving.  What was appalling was the fact that the culprit was laughing when verdict was handed and never apologized to the family.  Her mother, Nichola Morgan narrates the story of highlights of her life and that unfaithful day.
…
Unfaithful Day
I received a call from my husband at 6.15 PM saying that he had received a call from a lady on Charlii's mobile, he said that she had been involved in an accident and needed taking to hospital. I go straight to meet her as he was at work.  My initial thought was that she maybe had broken her leg or had concussion but they would not take her to the hospital without her insurance card so although I was worried and concerned, nothing could have prepared me for what I faced next.
I drove around the roundabout and along the straight road ahead where I saw lots of flashing lights, police cars, ambulances and lots of people looking from the side of the road.  My first sight was a person lying in the road covered in a red flower patterned blanket, I thought it was an old lady in a dress, I remember thinking this is serious as someone is lying in the road but my focus was finding my daughter who I presumed was in an ambulance.  I shouted at a woman where is my daughter "Where is Charlii?"  She pointed at the body in the road, all I could say was No, No.  The body was alone and I could not understand why ambulance crew was not working on her, the woman told me she had gone "Kalas" (Meaning "Finished" in Arabic).  A policeman came over to me and asked for Charlii's details in broken English.  It seemed like forever since I arrived at the scene and I just begged the policeman to remove Charlii from the road which after a while longer they did.
This was the end of my world and a day that will haunt me forever.  We had to go home and tell the girls what had happened which was the hardest thing I have ever had to do. Nothing I could say or do could console them.
…
Wounds Don't Heal
It is many months now since Charlii died and the pain is still intense, it does not get any easier but you learn to live with it. The only way I can describe the pain is that someone has stuck there hand into my chest and ripped my heart out but I am still alive. The impact on our family is incredible, we are all trying to cope the best we can, as a mother the worst thing is watching my other 2 daughter's suffering, they ask why, why such a beautiful person with so much to give had her life cut short? Unfortunately I have no answers as I struggle myself with. Why?
- Nichola Morgan"