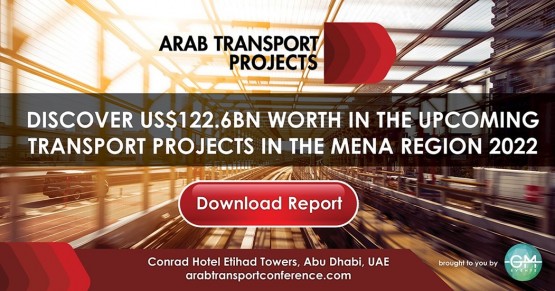 Article published 23-Mar-2022
The Arab Transport Development and Integration Conference 23rd – 24th May, 2022
Land transport development projects continue to be among the largest infrastructure investments across the Arab region and remain a top priority for governments in line with their ambitious urban planning and developments despite the disruption and delays caused by the pandemic.
As countries begins to open and ease the restrictions, pending projects are being re-activated and new ones announced. The total value of active infrastructure projects in the GCC has reached to US$1.14 trillion with roads, highways, and bridges among the highest number of projects. There is a total of 1,309 road projects in the region, the highest number among all infrastructure projects, with a combined value of US$122.6bn.
The Arab Transport Development and Integration Conference is a regional gathering of government officials, project owners, contractors, consultants, private investors and solution providers from across the transport sector to discuss transport planning and masterplans, latest design and engineering strategies, future transportation demand planning, project investment models for the development of the regional land transport ecosystem including roads and bridges, rail, tunnels and public transportation.
Register here: https://arabtransportconference.com/
For more info: info@gmevents.ae