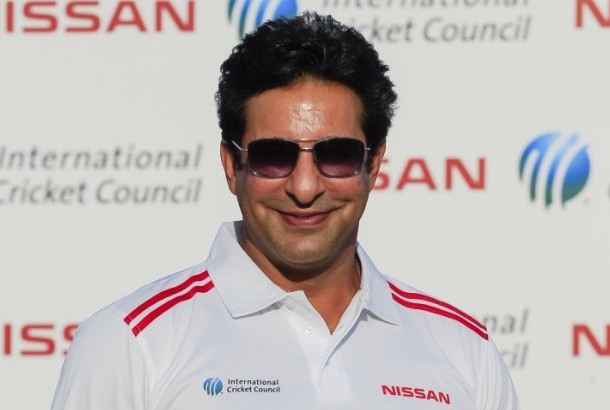 Wasim Akram, Pakistani cricket legend, lends his support to the cause of road safety in the UAE. Mr. Akram's message addresses the lack of a caring attitude, a root cause of reckless driving, resulting in ample of avoidable accidents, injuries and fatalities.
Mr. Akram builds the bridge between cricket and road safety and states: "Cricket is a team sport. To be successful, one must interact with others around and need to assess their moves and intent. You need to closely watch out and care for each other! We are in it together, as a team! Exactly the same applies on the roads! Watch out for others around you, anticipate their moves and care for them. Caring means to be generous, polite and well mannered. We do not wish to be rude, reckless or conceited. This is what I do when on the road and I invite all my followers to exhibit the same manners. You have to lead by an example, I drive safe & care for others around me, do you?"
Thomas Edelmann, founder of RoadSafetyUAE comments: "Wasim Akram's support is fantastic, because our leaders have the power to lead by example and to encourage their followership to change their behaviour to the positive. Mr. Akram sets a great example and we invite more leaders and celebrities to support our platform. We wish for the support of UAE's highest ethical and moral leaders, leaders of the main nationality groups residing in the UAE and iconic celebrities of local, regional and global stature, just like Wasim Akram. Yes, this is an open invitation!"
Mr. Akram's endorsement comes timely, as it supports the aggressive targets of the UAE government's 'UAE Vision 2021' to reduce road traffic fatalities from 5.99/100,000 inhabitants (end 2015) to 3.00 by 2021. Recent studies published by RoadSafetyUAE in February 2016 show, that 56% of motorists claim our roads have become more dangerous. The emirate of Dubai published figures, that Pakistani nationals represent the biggest group of motorists (24%) causing accidents, responsible for 24% of the fatalities and for 21% of the injuries.
"In this context, Mr. Akram's support is so important, being such an icon for Pakistani nationals and for all cricket lovers. We truly believe, that his message will be heard and that his followers will listen to his advise and his guidance. Mr. Akram visited the UAE recently for a community event organized Nissan Middle East and he instantly offered his support for our cause. We are very grateful for his endorsement and for the facilitation of Nissan Middle East.", Edelmann concludes.
Nissan's video featuring Wasim Akram can be found on Youtube: https://www.youtube.com/watch?v=XSPPUlq9Kfw