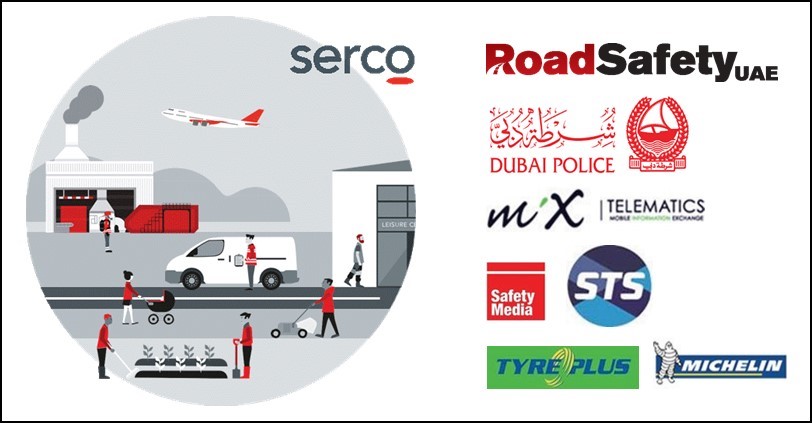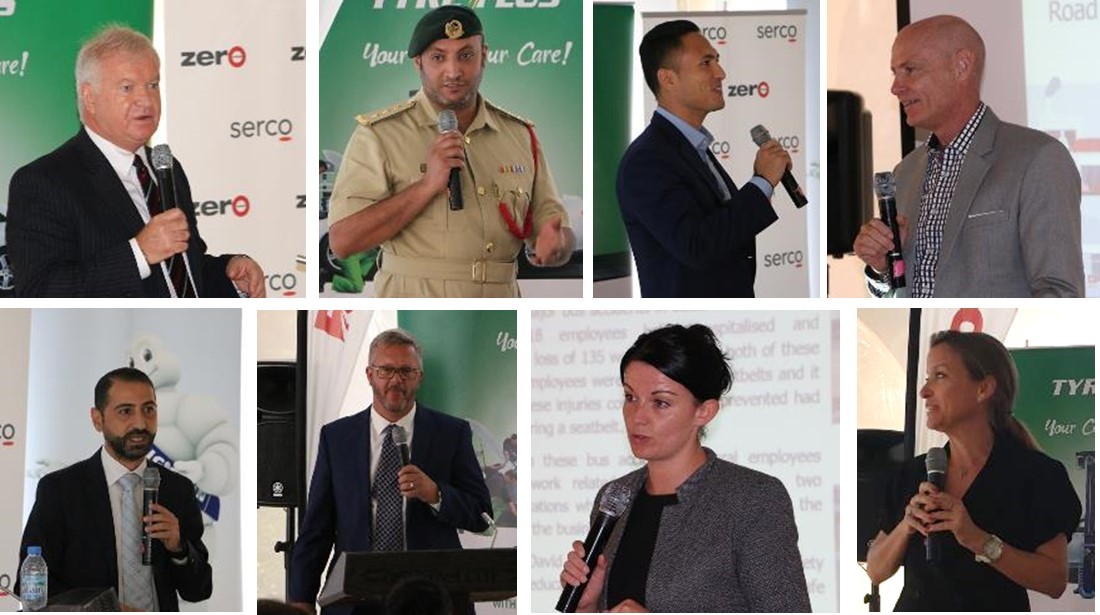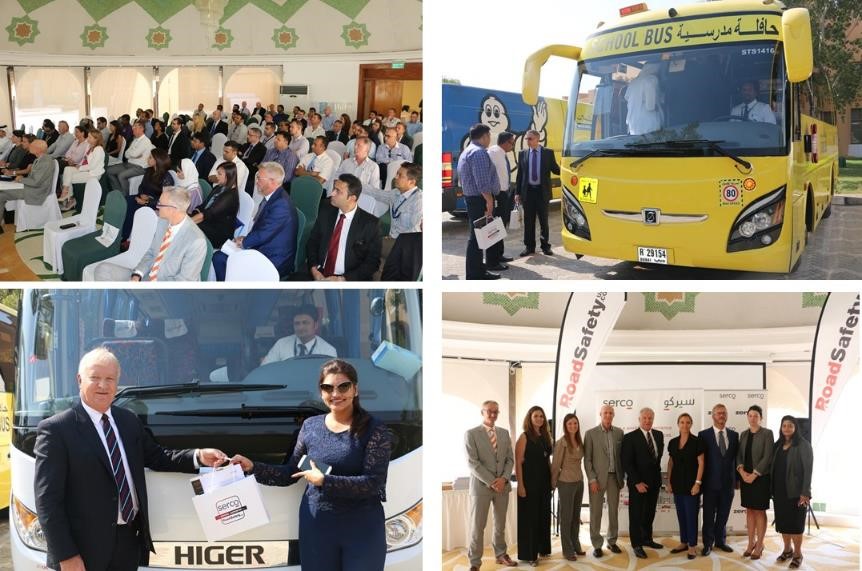 Our CSR-partner Serco, in partnership with RoadSafetyUAE hosted their 2nd 'Road Safety Awareness Day' on 10-Oct in Ghantoot. The event was attended by more than 100 delegates from various road-safety committed organizations and the media. The speaker line up included Dubai Police and our CSR partners Serco, MIX Telematics, SafetyMedia, STS, Michelin & Tyreplus and RoadSafetyUAE. STS showcased latest technology in a school bus and a staff bus. Tyreplus conducted a free tyre safety check of all attendees' vehicles with improvement proposals where needed.
The event was a great network opportunity for the attendees and many told us how useful connections they made. The event was greatly covered (even on the front page!) by the media in attendance: Khaleej Times, Gulf News and The National – many thanks to our loyal media partners!
Overall, we received a lot of very positive comments about the event and we are looking forward to welcoming all of you back in 2018!
A very big 'thank-you' to our hosts of Serco Middle East: David Greer, CEO; Laura Kelly, Safety Assurance Director; Carmine Pereira, Safety and Assurance!