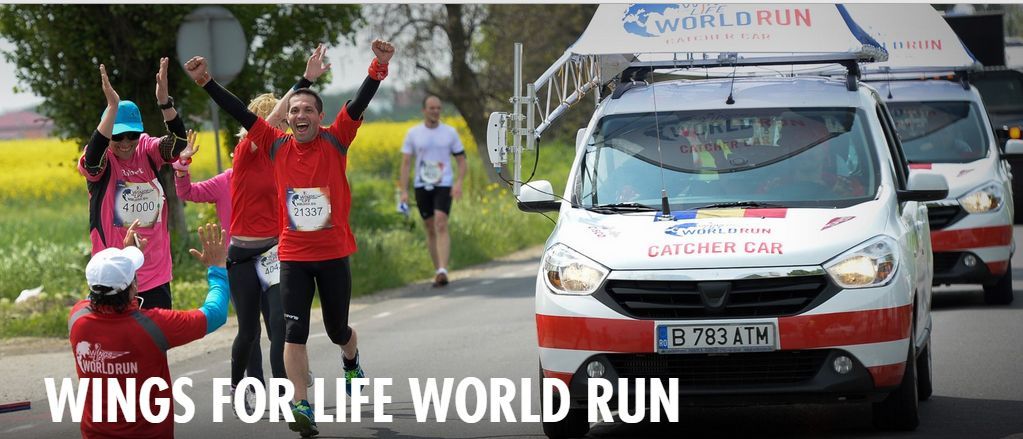 The Wings For Life World Run is a charity run taking place in 40 locations around the globe simultaneously. 100% of the entry fee goes to spinal cord research and not only is the race for a good cause but its quite a fun concept also..
It's a fun 5k race, a 10k race, it's a marathon race, it's whatever distance race you want it to be. What makes the Wings For Life World Run such a fun race is that it is completely different to any you have run in before. Instead of racing to a set finish line, you run away from the Catcher Car. Everyone, at the 35 locations worldwide, starts running at the same time on May 3, 2015, then 30 minutes later, the Catcher Car sets off, chasing runners until the last person is left standing.
Anyone over the age of 18 is welcome to join in the biggest fun run in the world.
Time and location: 3rd May 2015 – 3pm - Dubai Autodrome
Entry Fee: 150 AED goes 100% to towards Spinal Cord Research
To know more about the event and to REGISTER: http://win.gs/1AZ1pKu
4x Instagram videos were developed to support the event: https://instagram.com/wflworldrun/
Please share http://win.gs/1AZ1pKu with your database and encourage your friends, family and colleagues to join, too!