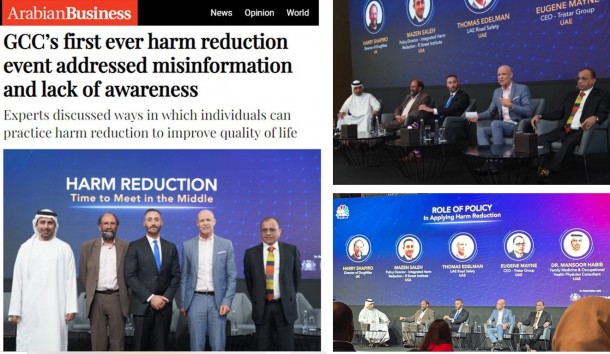 Article published 16-Dec-2022
We were invited by CNBC to speak at GCC's first ever harm reduction event. CNBC organized the event jointly with PMI and Tristar. Road traffic fatalities remain the #1 cause of 'life-years-lost' (due to many young victims) and it is good to see that road safety is put on the agenda of such high-calibre events organized by major brands.
It was an amazing experience to be part of a panel with such esteemed speakers from around the globe and to share our views on harm reduction.
Arabian Business published a great article covering the event - https://www.arabianbusiness.com/industries/gccs-first-ever-harm-reduction-event-addressed-misinformation-and-lack-of-awareness