For many years, the #1 killer on UAE roads is 'Lane Swerving' / abrupt lane changing (according to data released by the MOI).

Changing lanes properly can be a complex maneuver and it must always take our full attention!
How to do it right!
Be fully concentrated and avoid distractions, especially in dense traffic.
Look in front of you, behind you and next to you if you are clear to change lanes.
Use your indicator a few seconds BEFORE you change lanes.
Be mindful of those around you and observe the different speeds of the cars in the other lanes.
If you want to exit, go to the right lane in time.
If you need to cross multiple lines, do it one-by-one and check carefully prior to each lane change.
Be considerate to other drivers who want to change their lanes.
Drive defensively and with anticipation.
Many high-end cars come with lane departure warning / assistance system – consider this key safety feature in your buying decision.
Watch out for this
Do not cross more than 1 lane at once.
Stay away from any distractions when changing lanes and be fully concentrated.
Don't cut into the way of other drivers.
Don't do last second lane changes or exits – you must plan your moves in time!
Watch out for drivers not changing lanes properly – they endanger you and themselves.
If your car has lane departure warning / assistance systems – switch them on!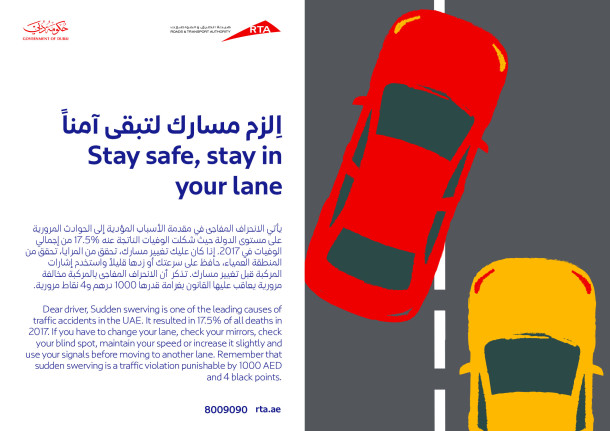 Share your story