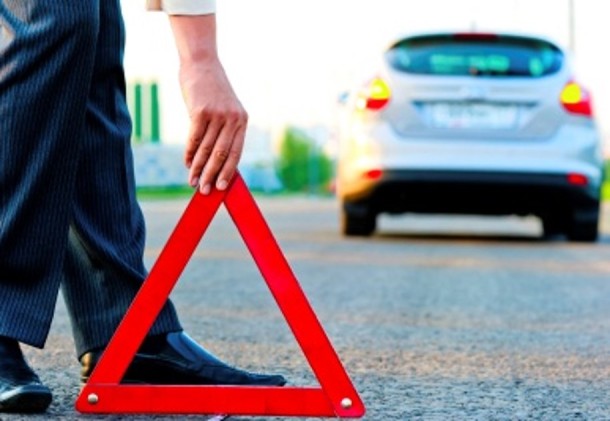 Vehicle Break Downs are a regular sight in the UAE and to a certain extend the harsh climate can be blamed, but also poor maintenance and the unavoidable flat tire. It is vital to properly maintain our vehicles and to conduct regular pre-drive vehicle checks in order not to stall on UAE's busy roads, which can be inconveniene but also very dangerous.
Every year motorists are run over near their stranded vehicles and this makes vehicle break downs so dangerous (ref.: https://gulfnews.com/news/uae/emergencies/man-killed-in-run-over-accident-in-dubai-1.2210178)
RoadSafetyUAE reached out to 3 sources to quantify the reasons for vehicle break downs:
UAE Vehicle Break-Downs (resulting in towing)

Failed Vehicle Registration Reasons
sources: Beep4Help, i-Insured n=12,546; y=Jan-Oct/2017

%

source: Enoc Tasjeel
BATTERY BOOSTING

32%

1.       Tire condition
RADIATOR LEAKAGE

23%

2.       Brakes
ACCIDENTAL TOWING

15%

3.       Body condition
MECHNICAL PROBLEMS

16%

4.       Emission
OFF ROAD PULL OUT

5%

5.       Steering assembly
FLAT TYRE

7%

FUEL DELIVERY

2%

TOTAL

100%
In case your vehicle breaks down, follow these tips & tricks:
Put your hazard lights on. Get your vehicle off the road, if possible.
Check the traffic around you and cautiously pull over, ideally to the right-hand side hard shoulder.
Decelerate in a gradual manner as abrupt breaking can also cause an accident.
Ideally, move your vehicle even beyond the hard shoulder and into a safe place!
Put the car in park and engage the handbrake.
Alight from the vehicle, ideally from the right-hand (passenger) door. Be aware of oncoming traffic!
Put a warning, reflective triangle on the road at least 100 metres behind your vehicle on the same side of the road. Always take great care when doing this.
Do not stand (or let anybody else stand) between your vehicle and oncoming traffic. Get yourself and your passengers even beyond the hard shoulder, which is a very dangerous place to be!
Call the local emergency services/roadside assistance as the situation demands.
If you are able to fix the problem yourself – for example changing a flat tire – do so as far away from the oncoming traffic as possible and the safest possible manner.
Also check:
Share your story