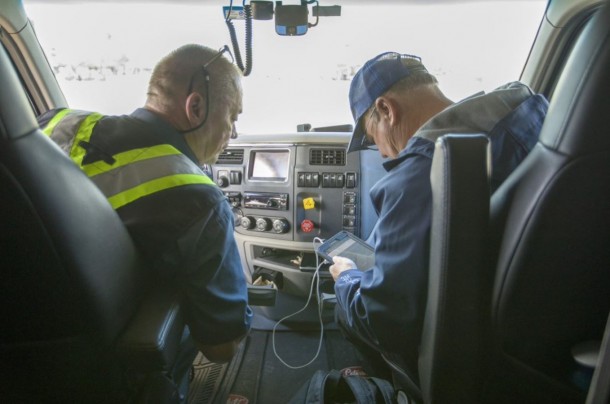 Truck driver training is a vital pillar of truck safety, and are also instrumental to achieve sustainability objectives.
DRIVER TRAINING
Truck Driver Training gives the driver the opportunity to perform at its best. A skilled driver contributes to increased road safety and better fuel economy and also lowers the environmental foot print. Trained drivers also result in long term benefits such as higher road safety and less wear and tear on the truck.
Industry Training
These are industry related training programs focused on the development of staff awareness. These courses include various Health & Safety options, First Aid and more. In short, the avoidance of litigation and staying compliant is an area all businesses now focus on, because after all, people are important, and we need to keep them safe. These courses can be tailored to meet industry specific requirements. The objective is to partner with customers, to develop courses that make a real difference in their business, and work with them to develop it further.
Product Familiarity
Learn to fully understand the features and benefits of the latest technology and how they should be used to maximise a customer's return on investment. Attendees will be able to demonstrate, on the road, how the latest technology works and how to drive the vehicles at their optimum.
Driver Eco Training
Reducing fleet operators operating costs and increase profits by providing a personal driver development solution, with practical one-to-one on-road training, personal coaching and regular performance monitoring for drivers 24 hours a day, seven days a week – designed to pay for itself within six months.
Train the Trainer
For fleet operators, at times,  it might not be ideal to use an external trainer. Using someone who knows the fleet business and people can really make a difference to the end result. Truck OEM providers have the ability to liaise regularly with fleet operator trainers, to ensure they remain up to speed on the latest training information and techniques. This will develop a real training culture, making sure that teams have the skills and knowledge to succeed and deliver exactly what fleet operators are looking for.
First Aid
First Aid at Work -  training course provides the comprehensive set of practical skills needed by first aiders in most workplaces to become a confident first aider at work.
Emergency First Aid at Work - If your risk assessment indicates that first aid training covering emergency protocols only is sufficient for your workplace, a one-day course will help you meet your regulatory requirements.
Annual First Aid Refresher Training - Employers are to ensure their first aiders are competent and maintain their skills throughout the three years in which their certificates are valid.
First Aid at Work re-qualification - The First aid at work re-qualification course aims to update and refresh your existing skills obtained following your completion of the First Aid at Work course.
Health & Safety:
These courses are designed to assist delegates in vehicle control duties. Making delegates more aware of their responsibilities and taking them through a safe system of work from ensuring the vehicle is safe to move to determining the route to be followed for safe parking of the vehicle in the yard or the workshop.