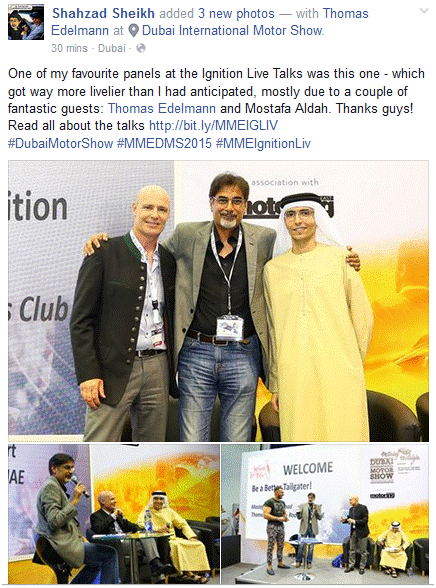 Global launches, regional launches and concept cars from around the world will be among the many highlights which make up the 2015 Dubai International Motor Show, held from November 10-14 at the Dubai World Trade Centre.
For classic car buffs, a new Motoring Nostalgia UAE Motoring Museum is dedicated to historic, classic and vintage cars from the 1950s to the 80s, whereas The Boulevard of Dreams will display the world's hottest collection of supercars featuring names like Panoz, Alvis Car Company, David Brown and the UAE Roadster.
The 13th edition of the show promises to offer an unprecedented number of pioneering visitor attractions to keep the crowds entertained, educated and enthused.